Efforwai is the natural evolution of Application Laboratory Team SL, which was founded with the idea of digitizing data capture by workers in the field through the use of mobile devices. This idea along with a keen understanding of our clients' business has carried us to build digital solutions aimed at our client's specific needs.
To improve the flow of data and the communication inside organizations by automating repetitive, unnecessary and time-consuming tasks.
To have a positive impact in the recreational boating sector and the ocuppational hazards sector through the implementation our digital solutions.
Through clean code, perseverance, mindfulness of user experience and understanding of our client we guarantee a service that meets your needs.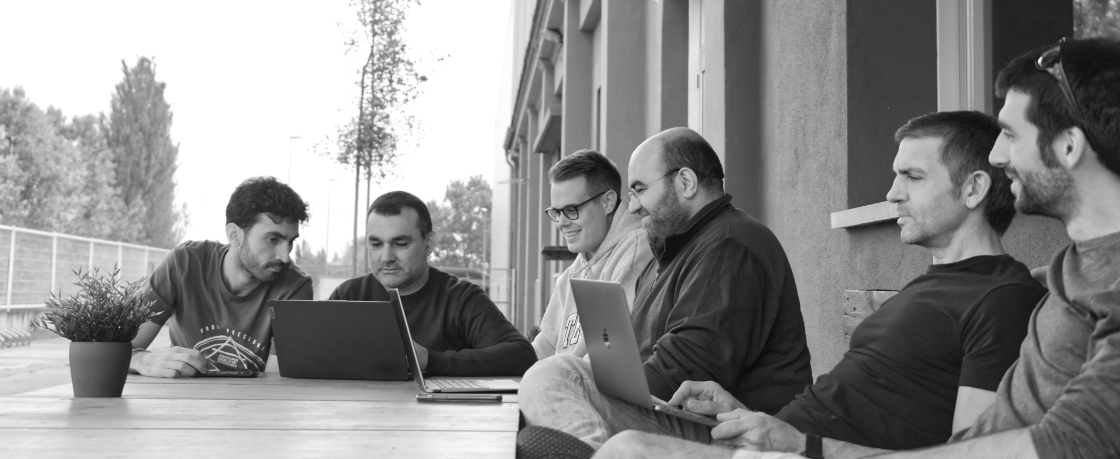 With previously held positions as Shipyard Technical Director, Super Yacht Project Manager, UI Designer, as well as IT Developers and Press and Marketing Expert, our team is ready to  develop and add value to any ideas you may have in mind, from IT and a Yachting presepective.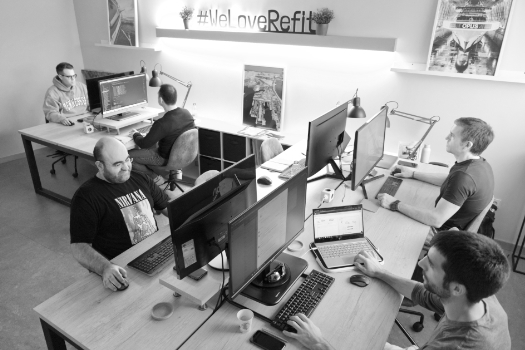 EFFORWAI DIGITAL TRANSFORMATION
Custom Desktop Back Office
We build Custom Back Offices to have your database available from anywhere and at anytime. You will be able to access your data through any web browser by means of a username and password.
The following modules could be programmed, among others, to fit our company's internal tacks:
Clients & Contacts.
Suppliers and subcontractors.
Budgets and rates.
Maintenance Management.
Incidents.
Billing.
Inventary & Stock Control.
Key informance indicators.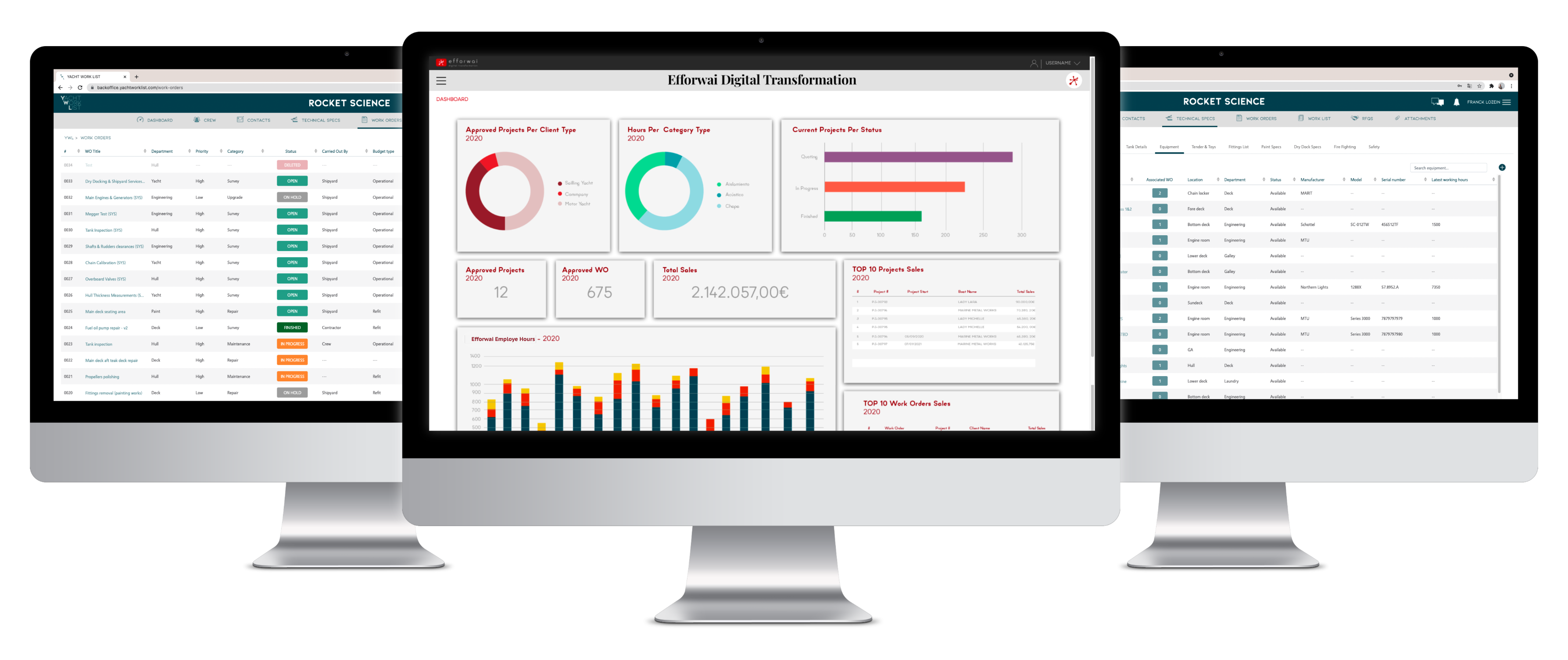 MOBILE APP
Design & Development
Programming a mobile application. Collect data using mobile forms and send it to the backoffice in real time. Connect your customers, clients and providers in a single place. (intro) Imagine and dream your professional app, we will make it real.
UX/UI DESIGN
User friendly interface.

IOS & ANDROID
Native APP Development.

OFFLINE FUNCIONALITY
Work online and offline.

SIGNATURE CAPTURE
Collect signatures on-site.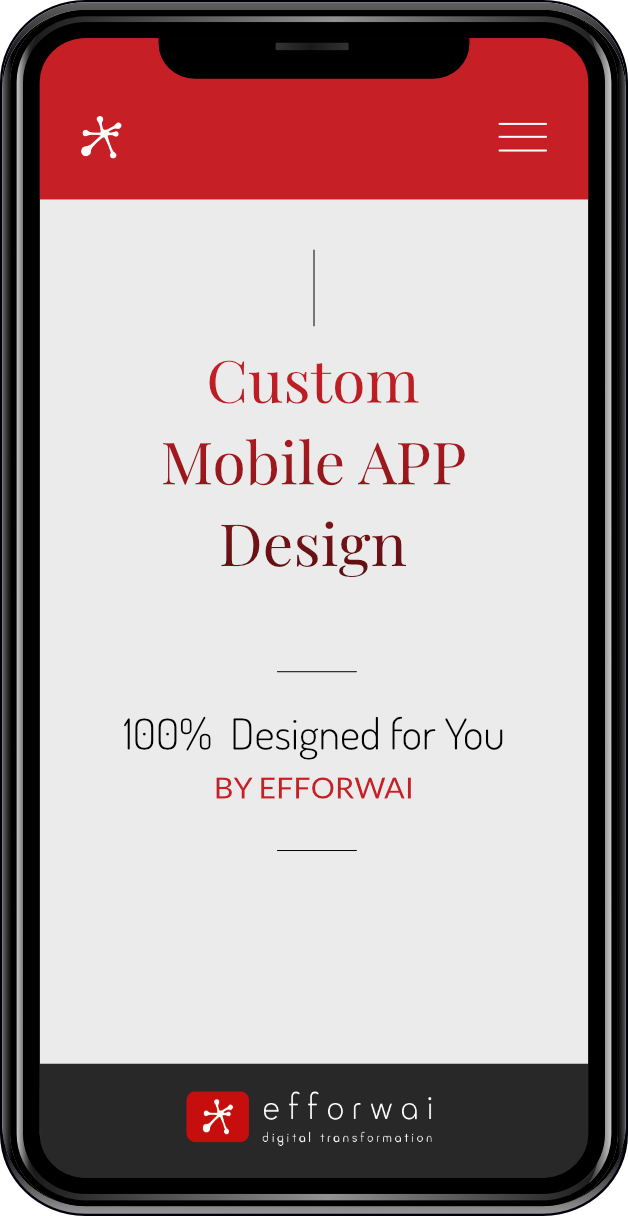 GEOLOCATION
For precision auditing.

PHOTO CAPTURE
Directly in  APP.

QR & BARCODE SCANN
Scanning as optimisation.

AUTOMATED CALCULATIONS
Automatic complex calculations.

SPECIAL WORK PERMITS
APP Forms for your health and safety department.

INCIDENT REPORT
Report incidents related with your workers assets or equipment.

TIME REGISTER
APP Form to register the time in and out of the workers.

ESTIMATES & INVOICES
APP Form to  prepare estimates and invoices on the go.
EFFORWAI DIGITAL TRANSFORMATION
10 Reasons to go Paperless
01.
REAL TIME DATA AVAILABLE
02.
REDUCE MISTAKES OR ERRORS
03.
NO LOST DAMAGED PAPERS FORMS
04.
NO TEXT MISUNDERSTANDINGS
05.
GEOLOCATE YOUR EMPLOYEES WHILE REPORTING
06.
CAPTURE PHOTOS, BARCODES & SIGNATURES
07.
FORMS SECURED & CLOUD ACCES
08.
INFORM THE MANAGERS & CLIENTS EFFECTIVELY
09.
REDUCE REDUNDANT TASKS
10.
APP DATABASE CONNECTIBITY

1.1. COMMERCIAL CONTACT
Let's share ideas & join experience.

1.2. PRODUCT PROTOTYPING
The idea prototyped, a real APP experience.

1.3 PRODUCT DEFINITION
Details will be 100% described and analysed.

2.1. DESKTOP & APP DEVELOPMENT
The production process step by step.

2.2.UX/UI INTERFACE
Special care on the user experience.

2.3 TRAINING & IMPLEMENTATION
Final step, everyone aligned with the project.
ProntoForms offers the leading low-code technology for mobile forms solutions and customizable forms for all businesses. 
The ProntoForms mobile solution makes it easy for remote workers to collect data using a mobile forms for business app. 
PROJECTS
Successful Stories
Get in touch with us and tell us about your project!


OUR ADRESS
de la Llotja,  SN. – 08500 Vic

OUR eMAIL
info@efforwai.com